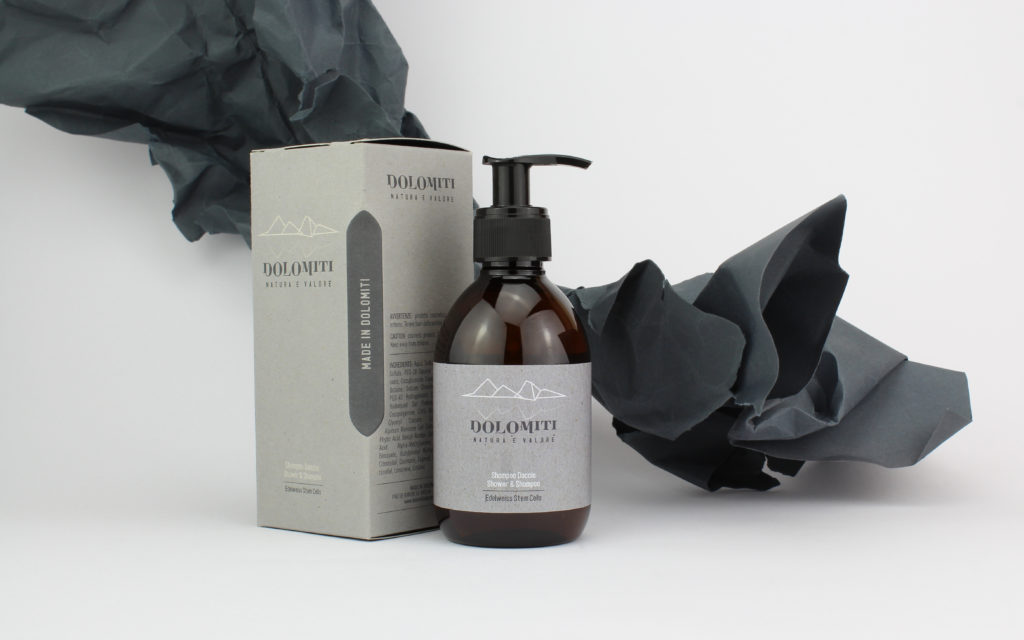 SHAMPOO DOCCIA
Shampoo doccia a base di Cellule Staminali Vegetali di Stella Alpina e Acqua delle Dolomiti. Deterge e idrata delicatamente la pelle. Indicato per pelli normali e secche. Usato quotidianamente è ottimo per stimolare i sensi e abbandonarsi al relax.
SHOWER SHAMPOO
Shower & Shampoo gel with Plant Stem Cells of Edelweiss and Water of the Dolomites. Gently cleanses and moisturizes the skin. Suitable for normal to dry skin. Used daily it is great to stimulate the senses and have a relaxing break.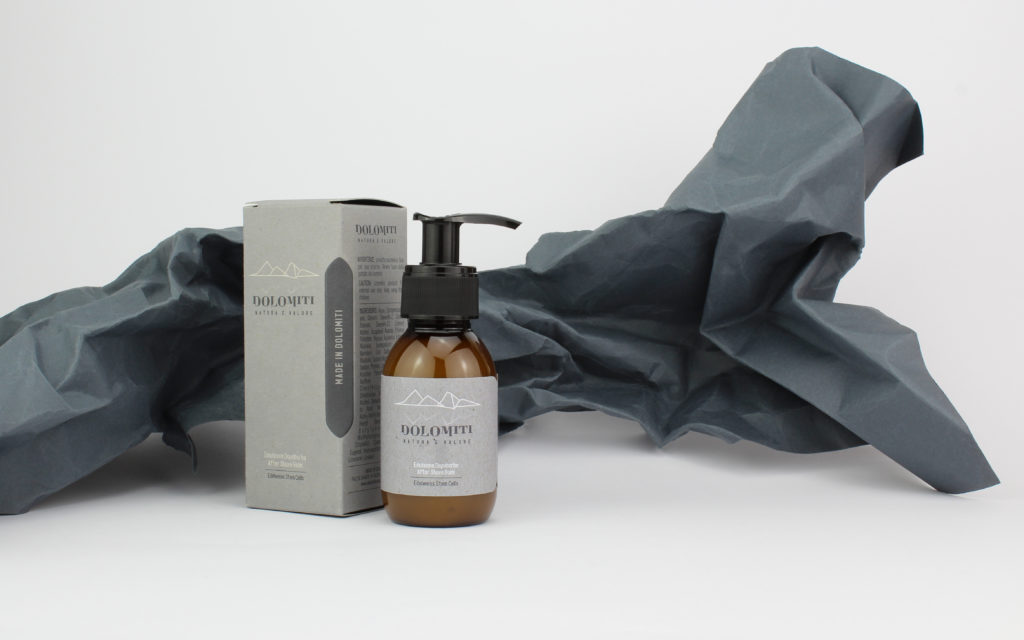 EMULSIONE DOPO BARBA
Emulsione non untuosa a base di Allantoina, Vitamina E, Estratto di Rusco. L'Acqua delle Dolomiti contenuta ha effetto lenitivo e rinfrescante, le Cellule Staminali Vegetali di Stella Alpina aiutano a mantenere elasticità, idratazione e tono all'epidermide.
AFTER SHAVE BALM
Non-greasy emulsion with Allantoin, Vitamin E, Rusco extract. The Water of the Dolomites contained has soothing and refreshing effect, the Plant Stem Cells of Edelweiss help maintain elasticity and hydration skin tone.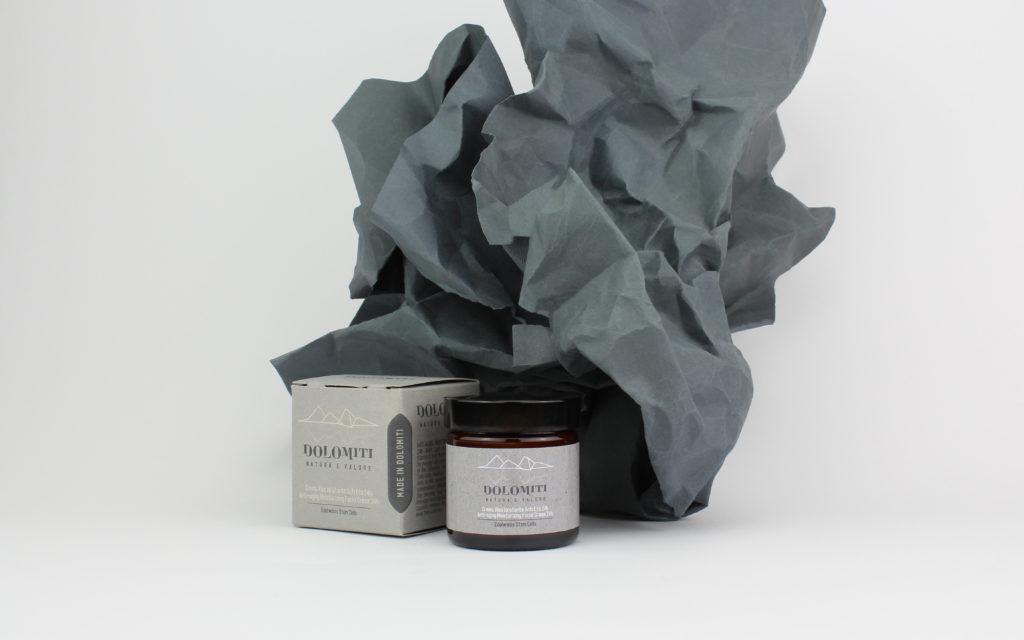 CREMA VISO IDRATANTE ANTI ETÀ 24h
Trattamento leggero a base di Resveratrolo, Vitamina E ed Acido Ialuronico. Acqua delle Dolomiti combinata a Cellule Staminali Vegetali di Stella Alpina mantengono idratata, elastica l'epidermide. Non Contiene conservanti.
ANTI-AGING MOISTURIZING FACIAL CREAM 24h
Light treatment with Resveratrol, Vitamin E and Hyaluronic Acid. Water of the Dolomites combined with Plant Stem Cells help maintain hydration, elasticity and tone to the epidermis. It does not contain preservatives.